Klm-clan Captain
Posts: 42
Joined:

5 years ago

Location: Athens, Greece
heeeey m8! Happy Birthday
Hey sir, Happy birthday!!
=K(L)M=

Foghorn

|Cpt

Fear the shadows, dooming out of the Fog.
Thank You all for a kind and nice wishes. Time goes so fast. I was 16 years old yesterday and look now - 17 on my neck hehehe. Next year I will be able to drink a beer like You all. I just can't wait hehehe
Once again thank You all for that, that we are all still together, no mater what, and year after year we can have a lot of fun together. Yupi guys lets celebrate then
Happy Birthday Arczi!!!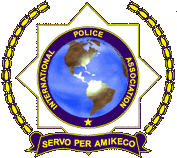 =K(L)M=

*Hal*

|Pvt
Don't hate!!!
Appreciate!!!
Be a mentor, not a tormentor.
klm-clan Leader
Posts: 2476
Joined:

6 years ago

Location: Hoek van Holland, The Netherlands
happy birthday, hope you had a great day
[youtube]https://youtu.be/jYTK9im4dyc[/youtube]


happy birthday mon ami arczi
Thank You all once again. Henri what a suprise hehehe. Merci
---
Who is online
Users browsing this forum: No registered users and 2 guests